Today we're recognizing another team member here at King who helps us be our best.
Join us in giving a standing ovation for our Senior Funding Associate, April Thompson!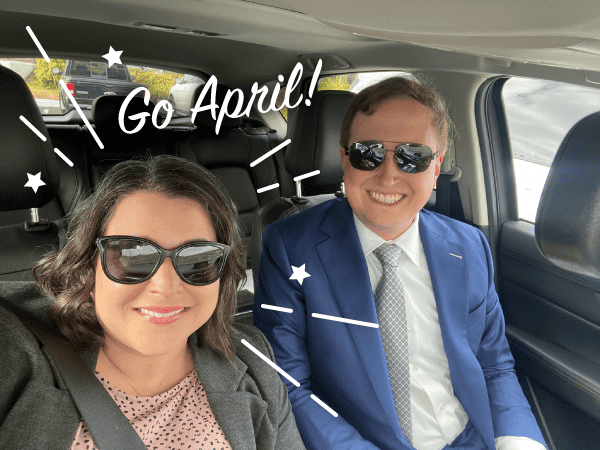 Creating Balance for Schools
April loves to create harmony. Originally a music major and then a business major, she gets great satisfaction from her current work helping King's clients maintain funding compliance. She notes, "when things balance, when they are harmonious, it resonates with the core of who I am."
April's primary goal as Senior Funding Associate is to help districts keep and maximize their facilities funds through compliance and strategic planning. Many schools don't realize that acquiring State funding is just one step of many to finance a facilities project. Maintaining meticulous records and sourcing from compliant vendors is also critical. If a school fails to do this, they can lose their funding. April works tirelessly to protect King's clients against this threat by tracking expenditures and conducting audits, sometimes through years of old records.
She also helps schools approach their funding strategically and proactively, advising clients on how they can think about compliance and funding for the longterm. Sometimes this means incorporating enrollment projections or looking to new or niche sources of funding. For instance, April recently guided a number of King's clients through the CalSHAPE application process. This novel source of funding helps schools replace or upgrade their plumbing and HVAC systems. The result? Nearly $10 million for schools so far.
In each of these efforts, April strives to bring harmony not just through balanced books, but also by providing an uncomplicated client experience. She understands that King's work should help, not hinder, district operations. She comments, "I speak their language because I worked in the schools for years… I can relate to the demands on their time…In the end they are tasked with educating children and keeping them safe, [facilities funding] is just a tiny fraction of their job."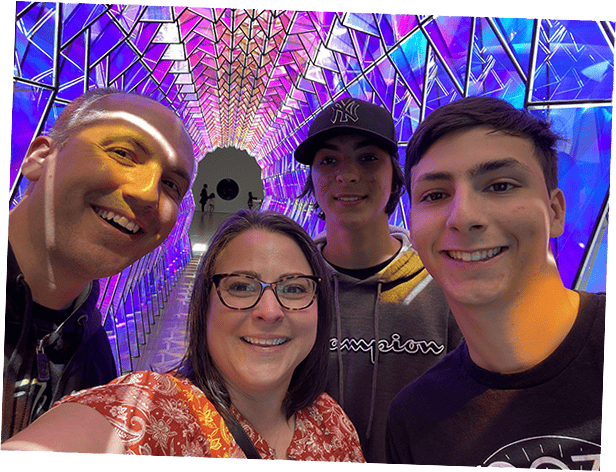 Work-Life Harmony
On the personal front, April loves spending time with her family, helping the community, and, of course, playing music. April has two children and she is relishing watching them develop their own interests and personalities. Her first child just started community college and the second is in high school. Lately, she's enjoyed cheering on her son at his football games.
April still carves out time for music as well. She supports local arts and culture as a Board Member of the Martinez Music Forum Association. She also plays the ukulele and sings. Although April's original musical education focused on opera, now she "will sing almost anything, anywhere."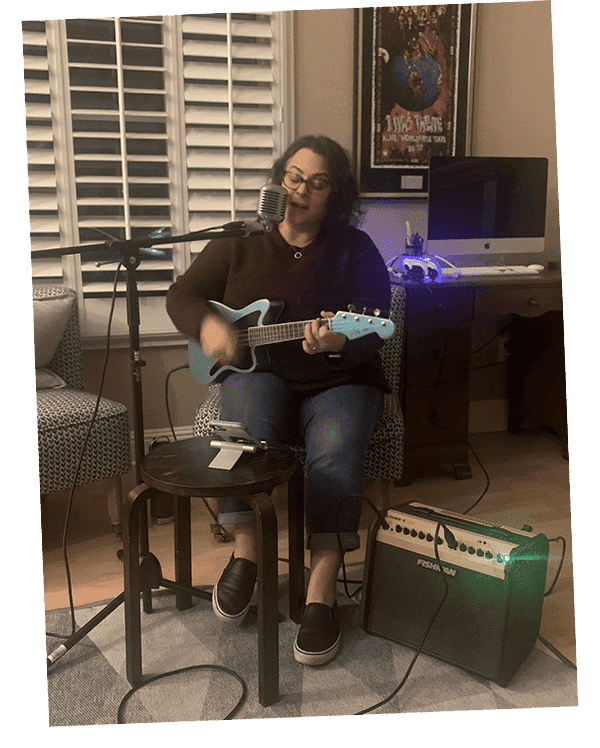 When things balance, when they are harmonious, It resonates with the core of who I am.

April Thompson
Whether she's balancing a spreadsheet or gracing a stage, April brings a sense of enthusiasm and artistry to her work. We applaud you, April!